Skip to content
For an optimal viewing experience, it is recommended to view this website on the latest versions of IE, Firefox, Chrome or Safari.
Being one of the leading construction companies in Hong Kong, we take our responsibility to protect the environment and preserve the earth's limited resources for future generations very seriously. To that end, we have implemented comprehensive Environmental and Energy Management Systems which establish the directives and goals of the Company.
Some of our many environmental initiatives include continually expanding the number of green professionals (i.e. BEAM Pro, LEED AP/GA) we employ, reducing our carbon footprint through energy conservation and waste recycling and promoting the use of low-carbon products and practices. In addition, we strive to make our business ever more sustainable through transparent measurement and reporting of environmental metrics.
Environmental Performance 2018

2,776 tonnes
of CO2 reduced by using B5 biodiesel on plants

89%
of C&D waste segregated for reuse in other construction projects or reclamation

Reduced 32.1%
of construction & demolition waste

Reduced 26.9%
of fuel consumption

Reduced 45.1%
of paper consumption

Reduced 5.3%
of carbon emission

3,202,257 m2
CFA of Hip Hing's completed projects certified under BEAM Plus or LEED

Reduced 23.1%
of water consumption

Reduced 8.4%
of electricity consumption

Since 2011
Use timber from sustainable sources for all the temporary works in construction

Since 2013
Use of Bio-diesel in our construction equipment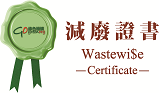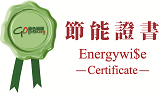 Pollution Control for Diesel Generators
Hip Hing has designed and developed a Venturi Cyclone (VC) to minimise the pollutants in the exhaust fumes from diesel generators at construction sites to safeguard the health of our frontline workers. The VC uses the dynamic energy from the generator exhaust to atomize the injected water film and provide an enormous number of tiny water droplets for the exhaust pollutants to impact on. By integrating properly with the on-site wastewater treatment plant, the VC is able to reuse surplus treated water, while the resulting wastewater containing captured pollutants can be handled effectively in the meantime.

According to the measurement results, the VC has removal efficiencies in the range of 70% - 90% for selected major pollutants. In addition, the VC has incorporated features designed to alleviate both the noise and thermal impact arising from the operation of a generator, which will further improve the site working environment.
Diesel generator with Venturi Cyclone

Agglomeration of water droplets

Captured oily substances
Automatic Engine Switch-off System for Forklifts
Allowing idling forklifts to continuously run their engines has historically been a common practice at construction sites in Hong Kong. To eradicate this practice and mitigate the harmful emissions of diesel forklifts when idle, Hip Hing has developed an automatic engine switch-off system. The working mechanism is very simple. When the forklift operator has left the seat for a pre-determined period (ususally 1 minute), the system will be activated and automatically switch-off the forklift engine by cutting off its diesel supply. This application not only reduces emissions but also minimises fuel consumption and the potential safety risk of an unattended forklift.
Idling forklift with unwanted engine exhaust

Load sensor under seat

Solenoid valve for controlling fuel supply to engine