Skip to content
For an optimal viewing experience, it is recommended to view this website on the latest versions of IE, Firefox, Chrome or Safari.
Being one of the leading construction companies in Hong Kong, we take our responsibility to protect the environment and preserve the earth's limited resources for future generations very seriously. To that end, we have implemented comprehensive Environmental and Energy Management Systems which establish the policy, directives and goals of the Company.
Some of our many environmental initiatives include continually expanding the number of green professionals (i.e. BEAM Pro, LEED AP/GA) we employ, reducing our carbon footprint through energy conservation and waste recycling and promoting the use of low-carbon products and practices. We also adopt a green procurement approach with our supply chain. In addition, we strive to make our business ever more sustainable through transparent measurement and reporting of environmental metrics.
Environmental Performance 2022

38,592,985 L
of B5 bio-diesel used in construction site equipment since 2013

89%
of Construction and Demolition (C&D) waste segregated for reuse in other construction projects or reclamation

Reduced 25%
of non-inert C&D waste while compared with previous year

Reduced 11.6%
of fuel consumption intensity

Reduced 20%
of Head Office paper consumption compare to previous year

Reduced 2.4%
of carbon emissions intensity

5,874,625 m2
Construction Floor Area (CFA) of Hip Hing's completed projects certified under different Sustainable Building Assessment Scheme

11th year in a row
to receive the IAQwi$e Certificate

Reduced 4.3%
of energy intensity
Figures are compared with baseline year of FY2013 other than specified

Since 2011
Use timber from sustainable sources for all the temporary works in construction

Since 2013
Use of B5 bio-diesel in our construction equipment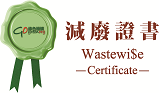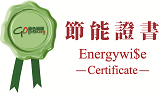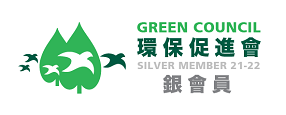 Enertainer
To reduce our carbon footprint, Hip Hing worked with a start-up company and applied its innovative battery system called Enertainer.

Compared with the conventional diesel generator, Enertainer will not produce point-of-use emissions such as CO, NOx, PM and HC, and its carbon footprint is around 20% of that diesel generator. The direct combustion of fossil fuel on site is significantly reduced.

Hip Hing sees the Enertainer as an effective innovation to realise decarbonisation and reduce fuel costs. Currently, we have deployed 13 Enertainers at our projects, and we are the largest user of Enertainers in the Hong Kong construction industry at this time.
Material Management App (MMA)
As part of the effort to help the city unlock its transition to a greener future, we have developed a Material Management App (MMA), which is a digital, cloud based system to facilitate the exchange of surplus construction and demolition (C&D) materials.

Construction activities generate a significant amount of C&D materials, as well as common reusable construction materials including rebar, I beams and water-filled barriers. Leveraging MMA, the digital matching platform, projects with surplus C&D and reusable construction materials can be matched with other projects which require those materials. The App's unique selling proposition (USP) is that it helps maximise the utility of C&D and reusable construction materials; it helps reduce carbon emissions and traffic volumes, while releasing pressure on the fill bank.

The innovation earned the Champion Award and the Most Sustainable Award in the New World Innovation Challenge 2021.
Vehicle Weight Monitoring System
To proactively prevent trucks from being overloaded when leaving the construction site, a tailor made Vehicle Weight Monitoring System on dump truck has been designed and connected to the vehicle gate control system.

In addition to vehicle weight monitoring, the System also checks the mechanical cover of a truck's skip using a motion sensor. Thus the system checks both the truck's weight and skip condition for compliance before the truck leaves the site. If the AI analysis confirms there is no overloading, and the truck's skip is properly covered, the site gate will open automatically allowing the truck to leave the site. Conversely, if there is overloading or the truck's skip is not properly covered the site gate will remain closed and an audio alarm and visible warning light will be automatically activated, to remind driver to take corrective action.
AI analyzer monitoring set & LED display

Cameras identifying the truck's plate and conditions
Automatic Engine Switch-off System for Forklifts
Allowing idling forklifts to continuously run their engines has historically been a common practice at construction sites in Hong Kong. To eradicate this practice and mitigate the harmful emissions of diesel forklifts when idle, Hip Hing has developed an automatic engine switch-off system. The working mechanism is very simple. When the forklift operator has left the seat for a pre-determined period (ususally 1 minute), the system will be activated and automatically switch-off the forklift engine by cutting off its diesel supply. This application not only reduces emissions but also minimises fuel consumption and the potential safety risk of an unattended forklift.
Idling forklift with unwanted engine exhaust

Load sensor under seat

Solenoid valve for controlling fuel supply to engine