/**/ ?>
Skip to content
For an optimal viewing experience, it is recommended to view this website on the latest versions of IE, Firefox, Chrome or Safari.
Located at the heart of Lantau, the project serves to be an extraordinary destination that visitors and tourists can indulge themselves in a unique leisure experience. The project was spread over two adjacent sites at Tung Chung Town Lot Nos. 2 and 11. The works at Town Lot No. 2 involved the demolition of the food court and cinema and extensive A&A works at the existing shopping mall, in order to integrate it with a new hotel and retail complex constructed concurrently at the adjacent Town Lot No.11.

To facilitate the Citygate shopping mall remain its normal business throughout the construction period, the project team utilised 3D laser scanning to collect environmental data, which was then analysed with Building Information Modelling to develop a precise construction management plan. To ensure work safety, the team also used more than 60 steel cantilever beams to build a 2,500-tonnes steel fence and a 1,500-tonnes steel catch platform, as well as erected scaffolds and temporary support systems.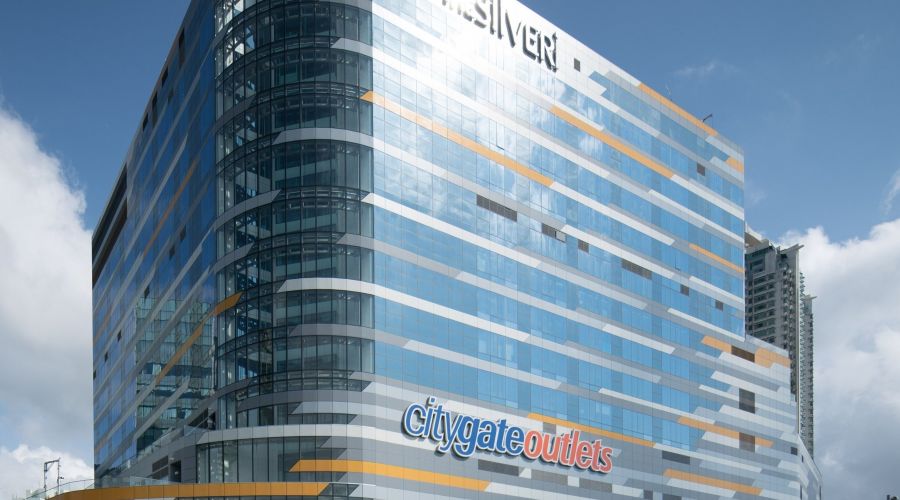 Project Highlight
The project has secured Final Gold rating under the Hong Kong Green Building Council's BEAM Plus Existing Buildings V1.2 Comprehensive Scheme.
Client
Newfoundworld Project Management Ltd
Architect
LWK & Partners (HK) Ltd