/**/ ?>
Skip to content
For an optimal viewing experience, it is recommended to view this website on the latest versions of IE, Firefox, Chrome or Safari.
Situated at Kai Cheung Road in Kowloon Bay, the 27-storey Goldin Financial Global Centre is a grade A office building integrating architectural aesthetics and energy-conservation concepts. The modern design with an expressive cantilevered cube at the top of the tower creates a unique building identity. Clad in low-E double glazed curtain wall, the facade helps reduce heat gain and minimise indoor energy consumption. The sky garden at the rooftop featuring a plant wall provides an atmosphere of lushness through vertical greening. The Centre has been named as one of the Green Buildings of the "Energising Kowloon East" initiative.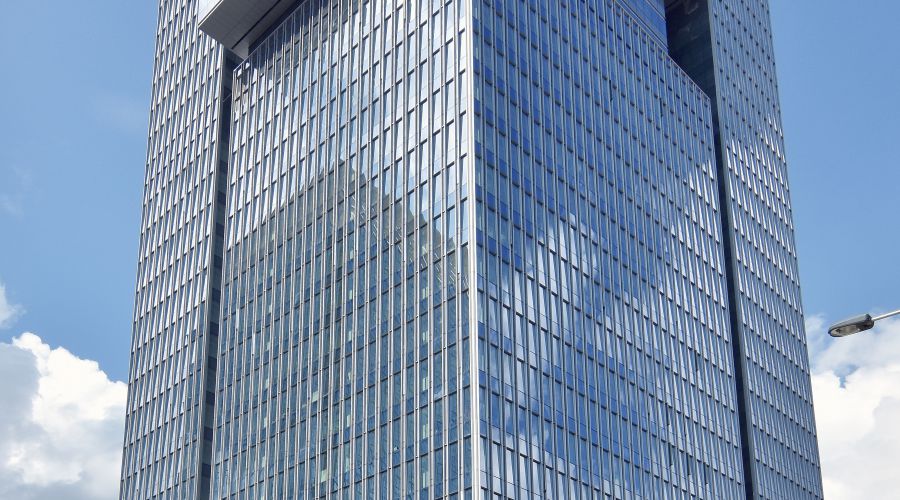 Project Highlight
The building has achieved the LEED (Leadership in Energy & Environmental Design) Platinum by the U.S. Green Building Council and the BEAM Plus New Buildings Final Platinum by the Hong Kong Green Building Council.
Architect
Ronald Lu & Partners (Hong Kong) Ltd