/**/ ?>
Skip to content
For an optimal viewing experience, it is recommended to view this website on the latest versions of IE, Firefox, Chrome or Safari.
To cope with the growth of air traffic and demand for in-flight meals, the Phase 2 Expansion of the Cathay Pacific Catering Services Facility (CPCS) has recently been constructed adjacent to the existing CPCS facility. The Phase 2 Expansion will enable the provision of an additional 40,000 meals daily.

The scope of this project comprised the construction of a raft foundation, three-storey RC frame, 1-level lower ground floor and two bridges linking the new and the existing catering facilities. The project team used large panel formwork and steel moulds for concrete works to help minimize risks in manual handling operations. The team also fabricated and assembled the link bridge components off-site in parallel with the site activities to speed up the construction progress.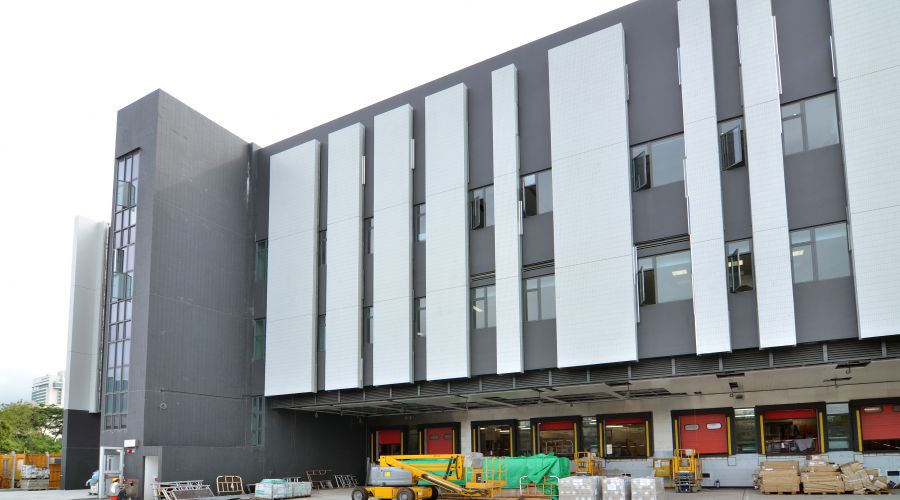 Client
Cathay Pacific Catering Services (H.K.) Ltd
Architect
Leigh & Orange Ltd